---
MARANZANA Nicolas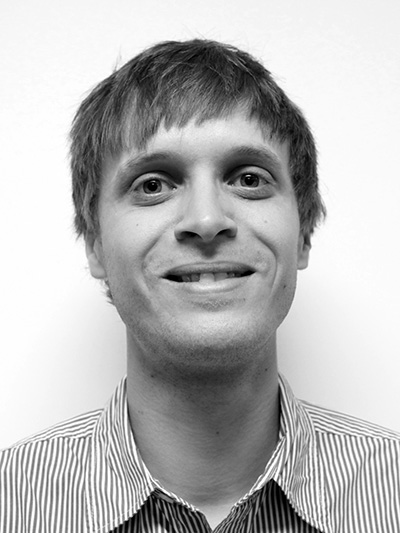 E-mail :
nicolas.maranzana@ensam.eu

Tél : 33 (0) 1 44 24 61 23
Bio
Docteur en Génie Industriel de l'Université de Strasbourg, Nicolas Maranzana est Maître de Conférences à l'Ecole Nationale Supérieure d'Arts et Métiers et plus particulièrement au sein du Laboratoire Conception de Produits et Innovation (LCPI, EA3927) depuis septembre 2009.
Ses travaux portent sur les méthodologies de conception de produits, la conception collaborative et le product lifecycle management (PLM).
Thématiques d'intérêt
Product Design

Product Lifecycle Management

Bio-inspired Design

Innovation Management

Engineering Education
Communautés
Design Society

Membre élu de l'International Federation for Information Processing (IFIP) WG5.1
Activités d'enseignement
Ingénieurs
Masters recherche
Mastères
Doctorat
Publications (extrait)
Revue internationale avec comité de lecture
Conférences internationales avec comité de lecture
Khlifi, H., A. Choudhury, S. Sharma, F. Segonds, N. Maranzana, V. Frerebeau and D. Chasset (2017). Towards cloud in a PLM context: A proposal of Cloud Based Design and Manufacturing methodology. IFIP WG5.1 14th International Conference on Product Lifecycle Management (PLM'17), Sevilla, Spain.
Cortes Sobrino, A., M. Bertrand, E. Di Domenico, C. Jean and N. Maranzana (2017). Educational games for design and innovation: Proposition of a new taxonomy to identify perspectives of development. 21th International Conference on Engineering Design (ICED'17), Vancouver, Canada.
Aupetitgendre, E., L. Varnoux and N. Maranzana (2016). Statistical use of the TRIZ contradiction matrix. Experimentation on a ball bearing technical issue. TRIZ Future Conference (TFC'16), Wroclaw, Poland.
Fayemi, P.E., T. Chekchak, N. Maranzana, A. Aoussat and G. Bersano (2015). Modeling biological systems to facilitate their selection during a bio-inspired design process. 20th International Conference on Engineering Design (ICED'15), Milano, Italia.
---